Registration Request
Thank you for your interest in the Music Learning Center. Please complete the following form and then hit the submit button at the bottom. A member of our staff will reply with available lesson times and other information.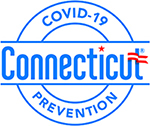 Latest News
Click here to view studio COVID19 Guidelines for in-studio lessons
Gift Certificates Available – Give the Gift of Music! Click HERE to Buy MLC Gift Certificates
"We Rent Band & Orchestra Instruments!"
- Click Here for More Information
- Click Here to arrange for your Rental Online
Learn more about our Ridgefield Piano Studio Here: ridgefieldmusiclessons.com
CLICK HERE for our guide
"Tips & Tricks – How to Get the Most out of Your ZOOM Music Lessons"

Contact Us: 203-748-1444

---
"Morgan has only recently begun to discover her talents in music and the performing arts. While some credit (especially for the flute) is due for her school music and band teachers, the vast majority of the credit goes to her voice teacher Sheila and the Music Learning Center. Sheila has been so wonderful for Morgan, brilliantly balancing nurture, joking and conversation with cajoling, hard work and focus. We are so proud of Morgan, but we are grateful to Sheila and the rest of you for helping Morgan to find and develop her musical talents."

– Kathleen Bookbinder
"My daughter has been taking flute lessons for the past two years at the Music Learning Center. I have been very happy with her progress. Her instructor, Sara Smith, is an excellent teacher and a very nice person. I have also been impressed with the staff at the Music Learning Center. They really care about the students. When Hurricane Irene hit our town, we were without power for several days. During that week, I received a call from Sara Vokes. She knew we lived in a hard hit area and called to see if we needed anything. In addition Renee Harris in the office is on top of things and the office runs very smoothly. I would definitely recommend the Music Learning Center to anyone who is looking for a music school."

– Colleen Martellae
"All of our family appreciates you, Claudia, Sara and everyone at the Music Learning Center for the warm support and kind help for Hannah. We truly believe that Hannah couldn't have done it without all of your help. (note: Hannah earned an amazing "perfect score" in her CT Western Regional's Middle School Band audition.)"

– Jeonglim Han
"Amalia and Armand's appreciation of music will never fade and I know that the lessons learned will be lessons they will have with them for a lifetime. Thank you for all you have done for us and for the love and joy of music that we have learned."

- Annette & David Pineiro
"Thank you for the work you have done with Holly. In the short time that she has been talking lessons the changes we hear are amazing. She recently had a solo in her concert choir at school and perfor'rned beyond anyone's expectations, including her own. We are so proud of her and so glad we decided to take lessons at the Music learning Center."

- Annie Sorrels
"I just wanted to let you know how much my daughter Samantha enjoyed your summer camp. She was excited to go every day and was very sad when it was over. At the end ofthe week when the class performed for the parents they were so happy about sharing what they had learned! Because of this camp Samantha was so enthused about music she expressed an interest in learning piano and the violin. Your camp has opened Samantha's eyes to a whole new world that we might not otherwise have pursued. Thank you again."

- Betina Annuth
"I wanted to let you know how wonderful the keyboard band program is. My daughterhas had a great experience with this innovative program and can't wait to continue. It's been fun and creative as well as a terrific experience for children playing the piano to actually playin a 'band'. We listen to our C.D's from the class frequently as well as let friends and family hear, too."

- Cheryl Vanak