Schedule
Private lessons are taught during the following days/times:
Monday – Friday 1:00pm – 9:00pm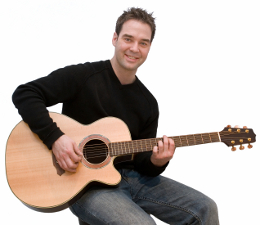 Saturday 9:00am – 4:00pm
We can help you find a convenient lesson or class schedule. Contact us for specific schedule availability.
Contact the Music learning Center office:
Call: (203) 748-1444
OR
Online Registration Request Form
2019-2020 Fees
Annual Registration Fee
(additional information about registration appears below)

$25 / student

Private Lessons
30 minute
45 minute
60 minute
$40 per lesson
$60 per lesson
$80 per lesson
Semi – Private Lessons (2 students)*
30 minute
45 minute
60 minute
$32 per student
$48 per student
$64 per student
* Semi Private lessons are available for two family members or friends who are close to one another in both age and playing experience.
Lesson Payments
Lesson fees are paid monthly by either pre-authorized credit card charge, or pre- authorized checking account debit. Equal monthly payment amounts will be calculated at time of registration. Contact us for details.
Registration
The annual registration fee is $25 for the first family member and $15 for a 2nd family member. The registration fee is waived for a third, fourth, (etc.) family member.
The annual registration fee holds the student's place in the schedule from their time of registration, through August 30th.
Students may withdraw from lessons during the MLC calendar year by notifying the office by the 15th of the month prior to when you will be stopping lessons.
Most students choose to continue their lessons during the summer – there is no additional registration fee for the summer session.
Pre-registration: In early May currently enrolled students are given first opportunity to reserve their lesson time for the following school year schedule.
Contact Us Now for More Information...
Cancellation and Rescheduling Policies
A regular weekly lesson time will be reserved for you at the time of registration. Students may request up to one rescheduled lesson per month; availability is based upon your teacher's schedule. Two cancellations per year are also offered without charge. See MLC Policies for complete details. Click here to request a MLC Registration and Policy Form.
Serving towns in northern Fairfield County and Litchfield County, Connecticut – including: Danbury, Bethel, Brookfield, New Fairfield, Ridgefield, Newtown, Redding, Roxbury, Bridgewater, New Milford and Sherman. Serving towns in Putnam County, Duchess County, and northern Westchester County, New York – including: Brewster, North Salem, South Salem, Carmel, Cross River, Bedford, Lewisboro, Purdy's, Golden's Bridge, Katonah, Mahopac, Lake Carmel, Lake Mahopac, Southeast, Salem, Croton Falls, Patterson, Pawling and Waccabuc.