Private Music Lesson
Online Registration
Saxophone, Flute, Clarinet Lessons
Want to learn flute, saxophone, or clarinet? How this works:
Our Woodwind lessons are designed to teach students the fundamentals of technique, note reading, ear training, and more. Our teachers can help students explore a variety of musical styles in order to enhance their learning experience, and they are experienced in working with beginners through advanced levels. Many parents enroll their children in woodwind lessons when they are around the age of 9 or 10. 
How do private lessons help students who are in their school band?
We are fortunate to have wonderful school band programs in our local schools. In those programs students usually receive a weekly group lesson, but supplementing that experience with a weekly private lesson at our school will be of great benefit to either the beginning or more advanced band student. 
Not all of our flute/clarinet/saxophone students play in their school's band; some want to learn for their own enjoyment or to play with friends. Some adults want to improve their skills before joining a local community band. Our teachers can help every age and type of student who wants to learn to play a woodwind instrument.
We care about your musical interests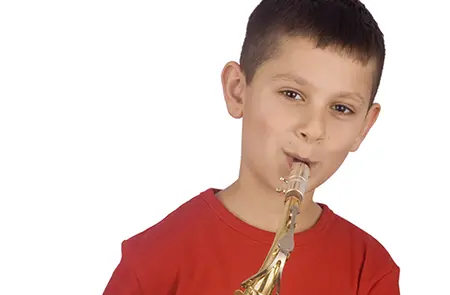 Loving the music you play is essential to a good learning experience for woodwind students. That is why our teachers will always strive to help you learn the style and types of music you enjoy.  And if you or your child aren't quite sure what music might be the most enjoyable to learn, our teachers will help you discover it! If the student is in their school band, then lesson time can be split between improving their playing of that music, plus learning additional music that they will enjoy. Whether you're a nine-year-old taking their first lesson, or an adult student returning to a woodwind instrument after many years, or if you are already playing in local bands, we'll develop a plan so that you will achieve your musical goals.
Good technique starts here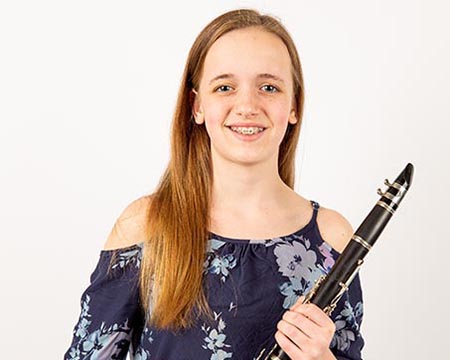 While emphasizing the style of music you love is important, good technique is vital to long-term success playing flute, clarinet or saxophone. We will always work to make sure that all of our students are not only enjoying their lessons, but that they are learning the "right" way, and developing the techniques that will lead to a lifetime of success.
High quality flute, clarinet & saxophone teachers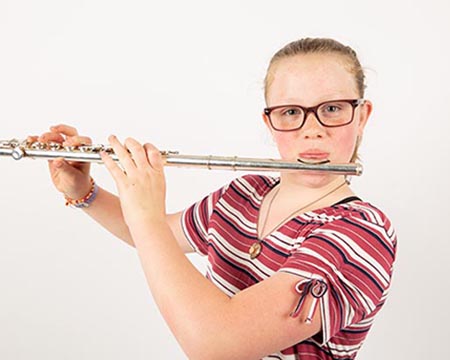 Our Woodwind instructors are highly-qualified, have warm personalities and a passion for teaching. Their goal is to help you or your child achieve their dreams of playing a musical instrument. We search the entire area for talented teachers who also embody the high values at our school. Most importantly, our instructors strive to adapt their teaching to the approach that will work best for each individual student. Our goal is to hire the best woodwind teachers in the area. But more than that, our teachers are fun and engaging and always encouraging to their students. We perform professional background checks on all of our instructors before they are allowed to teach at the Music Learning Center.
Frequently Asked Questions
Interested in a different instrument?
WE OFFER A WIDE VARIETY OF INSTRUMENTS TO CHOOSE FROM