String Music Lesson
Online Registration
Violin, Viola, Cello Lessons
Want to learn violin, viola, or cello? How this works:
We offer violin, viola, and cello lessons at our school. With parental assistance violin students can start as young as 4 to 5 years old. The parent does not need to know how to play an instrument themselves. The teacher will show you how to help the student with proper posture, positioning, and at-home practice. What matters most is the student's excitement and passion for the instrument. If they are excited about learning to play a string instrument, then they will be successful! Students aged 6 and older can usually take their lessons and practice on their own at home without too much parental involvement, though it can always be helpful. The viola looks similar to the violin, but it is tuned differently and plays a lower range of notes or sounds. The cello is a much larger instrument and plays an even lower range of notes. Not all, but many of our string students participate in their school's orchestra program. More advanced students may also audition for other community student orchestras, and by doing so, gain additional experience and skills. Our teachers and staff can provide more information about additional group performance opportunities, including those offered at the Music Learning Center.
How do I find the right string instrument? 
Younger students will begin with a smaller-size violin, viola, or cello and then exchange it for each subsequent larger size when they are ready. Most students will not need a "full-size" string instrument until they are in either middle school or high school. Because of that, it is always better to rent a string instrument first. Check out our instrument rental program page here for more information about getting the right size and type of instrument for yourself or your child.
We care about your musical interests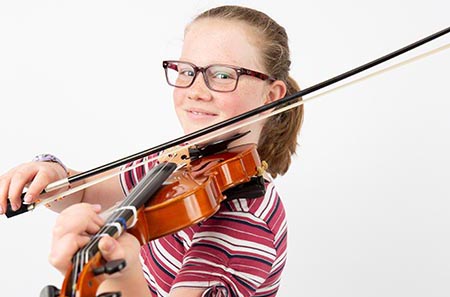 Loving the music you play is important to a good violin, viola, or cello learning experience. That is why our teachers will always strive to help you learn the style and types of music you enjoy.  Young beginners love the traditional repertoire that violin students start off playing, but as the student progresses their teacher can incorporate a variety of different pieces that they might also enjoy.  And if you or your child aren't quite sure what music might be the most enjoyable to learn, our teachers will help you discover it!
Good technique starts here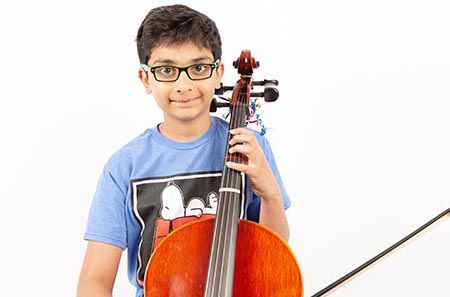 Emphasizing the style of music you love is important, but good technique is also vital to a student's long-term success playing violin, viola, or cello. We will always work to make sure that all of our string students are not only enjoying their lessons, but learning the "right" way so that they can be a successful musician for the rest of their life.
High quality string teachers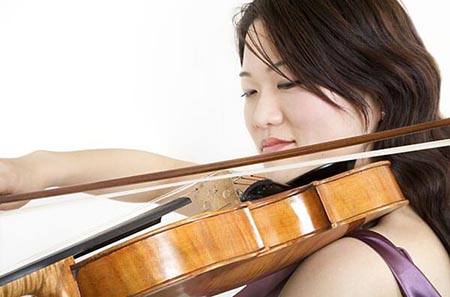 Our goal is to hire the best string teachers in the area. But more than that, our teachers are fun and engaging and always encouraging to their students. We perform professional background checks on all of our teachers before they are allowed to teach at the Music Learning Center.
Frequently Asked Questions
Interested in a different instrument?
WE OFFER A WIDE VARIETY OF INSTRUMENTS TO CHOOSE FROM