Singing – Piano lesson combo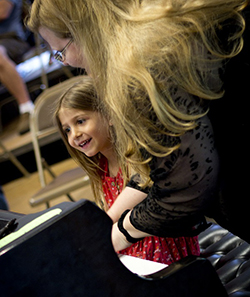 Students age 6 years and older may sign up for this lesson format where non-strenuous, age appropriate singing is explored in combination with basic keyboard skills, note reading and other musical concepts. As with all lesson types offered at the Music Learning Center, a $25 introductory lesson may be taken so that the parent and child can learn more about what is covered in Singing – Piano lessons.
Serving towns in northern Fairfield County and Litchfield County, Connecticut – including: Danbury, Bethel, Brookfield, New Fairfield, Ridgefield, Newtown, Redding, Roxbury, Bridgewater, New Milford and Sherman. Serving towns in Putnam County, Duchess County, and northern Westchester County, New York – including: Brewster, North Salem, South Salem, Carmel, Cross River, Bedford, Lewisboro, Purdy's, Golden's Bridge, Katonah, Mahopac, Lake Carmel, Lake Mahopac, Southeast, Salem, Croton Falls, Patterson, Pawling and Waccabuc.